The misshapen dots are mesmerizing.  They create vibrating space, and optical illusions.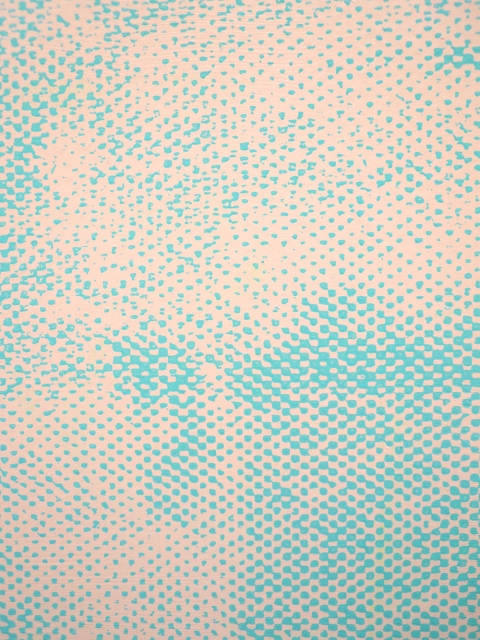 The colors are carefully chosen – off-kilter complements or dark pairings.  There is one large painting in which, if you stand close enough, you can see the purple that hides between the orange and green.  It is a sublime combination.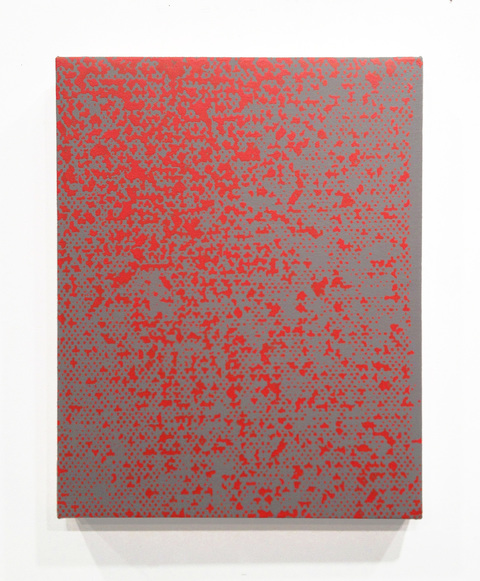 And Stephen, long a painter, has begun making wonderful books full of mono prints and drawings and colors and tape, carefully hand-sewn together.  At his opening on Saturday (crowded and successful) the changing group of viewers around the very large book that he showed was hypnotized as the pages turned, back and forth, revealing paintings and lines, and collages from which we could not turn away.
These are highly considered artworks which give you more the more you stand and look at them.  So go stand and look at them!
The show is up until May 10th at 490 Atlantic Avenue in Brooklyn.  It's just a couple of blocks west of the Barclay Center and every subway in the city will take you there.
Congratulations Stephen.