Reminder to self: the pictures in newspapers and art journals are no substitute for looking at real art.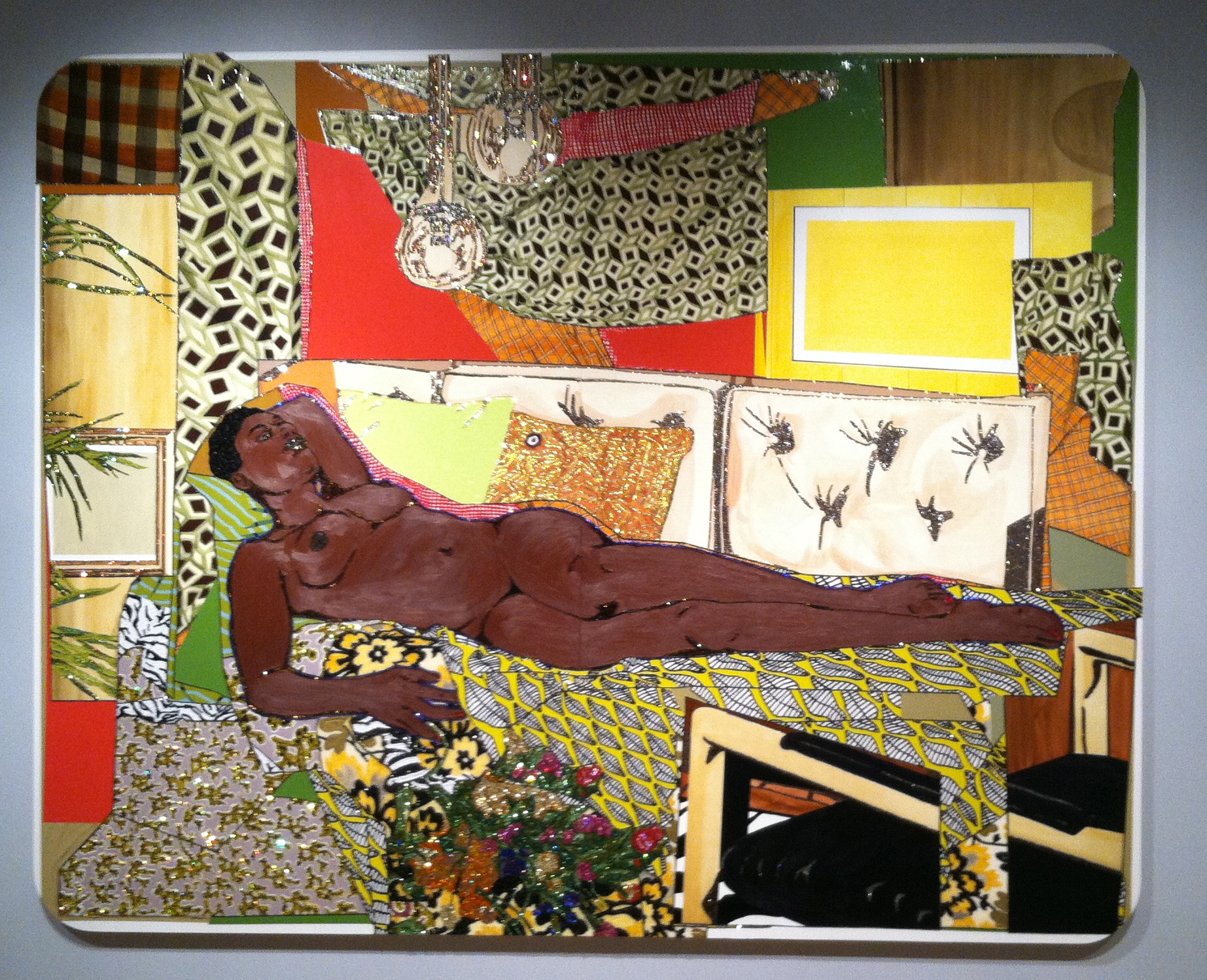 I finally made it to Mickalene Thomas's show Origin of the Universe at the Brooklyn Museum (closing January 20th, so hurry).  I would have been there sooner, but first I had to find Brooklyn.  (Sorry, new to the city.)
I got to Thomas Lanigan-Schmidt's retrospective Tender Love Among the Junk at MoMA P.S.1 in December (it runs through April 1st).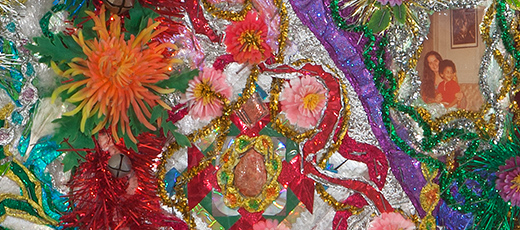 The work of both artists is layered, flamboyant, colorful, sparkly and shiny, with an undercurrent of the sadness that comes from betrayal in childhood, institutions that have disappointed us, and growing up into a world that is difficult.
That very sadness makes the sequins and the hard work and the passion of each artist poignant and brave.  They are not whistling in the dark, they are lighting the dark and creating joy where there was none before.