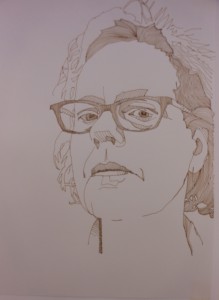 Elizabeth Cook is an artist, writer, and critic. She has a B.A. in History from Yale University, a B.F.A. in Painting from Lyme Academy College of Fine Arts, and an M.F.A. in Fine Arts from the School of Visual Arts (SVA) in New York.
She is the co-author (with Saul Levmore, the William B. Graham Distinguished Service Professor of Law at the University of Chicago) of Super Strategies for Puzzles and Games.
She appreciates your feedback, opinions, and suggestions.  Please feel free to comment on blog contents or email her directly through her website: www.elizabethcook.com.