I know we're all cold, but I'm especially cold because I no longer have my gall bladder to keep me warm.  (See previous post.)  Just kidding.  It was completely useless, and I feel much better without it.  But I AM cold.  Day after day, the cold is insidious.  I have dreams of Florida.  Haven't I heard that DisneyWorld is a hotbed for contemporary artists?  I visited Taos and Santa Fe, New Mexico once, and found that it really was a very vibrant art scene.  Of course I remember that I also thought living there would be like dwelling on the moon.  Deserts, mesas, xeriscaping – it was all completely foreign to my New England soul.
Of course that soul is now shivering and thinking that a desert is a REALLY good place to live.  (I keep wanting to type "dessert".  Would a dessert be a good place to live?  Maybe a hot one – bananas foster or something else with toasty caramel.)  But I digress.
We begin installation of our big second-year MFA show this coming Friday.  That means that I move almost everything out of my studio and into an enormous gallery.  Into which I hope hundreds of people will pour to look at the interesting art – preferably "discovering" us as artists and giving us a clear path beyond art school.  I know I'm not the only one of my classmates who views graduation with trepidation and uncertainty.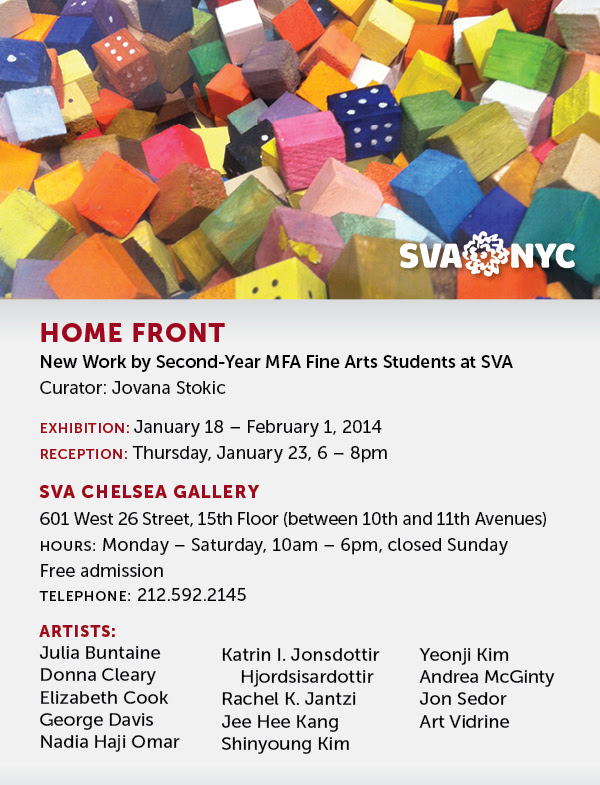 Which is why I feel compelled to paint flowers.  Not the disturbing images I've been working on for the last three semesters, but pretty flowers.  Comforting flowers.  Flowers full of color and polka dots and stripes.  Flowers with soul-delighting blue shadows.  The kind of flowers that make one think the world is all right.